Welcome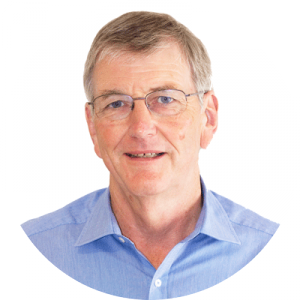 A Message from the Chair
The field of Chemistry continues to flourish, and to grow into new areas. Our Department continues to respond with innovative degree programs — programs that are relevant, interesting and challenging — to enable you to take advantage of the increasing opportunities after graduation. Two recent degrees, the stream in Pharmaceutical and Biological Chemistry and the degree in Biochemistry, have become tremendously popular. Starting in Fall 2017, we make available a new degree, the Honours Major BSc in Biochemistry. This degree provides a more flexible alternative to the Specialized Honours degree that can be combined with studies in other subjects.
Our biological side is just one of our areas of innovation. We are excited to launch the new York-Seneca Coregistration initiative in 2017-2018: our Honours Major students in Chemistry will be able to include in their York degree up to five industrially relevant, hands-on courses at Seneca College. We also offer optional course sequences focusing on Materials Chemistry or Analytical Chemistry, both industrially important areas, as well as several other degrees.
Whatever your choice may be, our degree programs are a great preparation for a variety of careers in education, government and industry, for graduate studies and research, or for entry into medical, dental, law, business and other professional schools.
As exemplified by our initiative with Seneca College, our ambition is to provide you with an education which reaches beyond the classroom. One example is our very popular fourth-year Research Project course, where students interact personally with their supervisors and participate in their forefront research in their labs. Many of our students also experience summer or part-time employment and volunteering opportunities in our research laboratories, while others enjoy internships in industries or participate in student-exchange or international internship programs. You can peruse the profiles of our faculty members and their research activities on our website.
As Chair of this Department, let me offer you my help in making yours the most rewarding and enriching undergraduate experience you can get anywhere. The staff of the Chemistry Office and the Chemistry faculty members are available for advice and help.
Chemistry continues to captivate students and faculty alike. I invite you to make full use of what we offer!
Don Hastie, Chair
---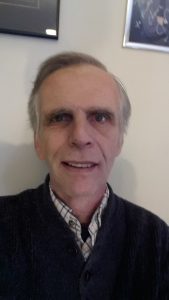 A Message from the Undergraduate Program Director
As part of the Chemistry Department's commitment to offering useful and high-quality degrees, our programs are continually evolving. The Chair's message above highlights two new initiatives that provide exciting opportunities for our students. As well, we continue to support the growth of our Co-op program.
Meanwhile, we have been teaching differently and better, thanks in large part to transformative efforts by our two energetic Assistant Lecturers, Hovig Kouyoumdjian and Derek Jackson.
We recognize that students often come to university not knowing what to expect, not knowing their options, not knowing the rules or deadlines, or not knowing exactly what they want from their university experience. Some students hear different things from different people. We have launched four new facilities that extend our ability to deliver the accurate information that students need: First is the Personal Advisor, a utility to identify and address many common issues encountered by students, ranging from complaints to career advice, from academic troubles to enrollment troubles. Second is the Progress Monitor, a complete update on the earlier facility that enables students to quickly and accurately monitor their academic progress and performance as well as the requirements that they still need to fulfill. Then, specifically for students approaching graduation, the Graduation Check facility lets me look over a student's course selections and let them know if they are eligible to graduate or if there is something still missing. Finally, it is now much faster, easier and more convenient to book an advising appointment with our self-booking facility.
All of these developments continue to speak to our commitment to delivering a quality and satisfying experience for all students.
Part of my job is to provide you with the most complete information on our programs and offerings, through this web site and elsewhere. I welcome constructive criticisms and suggestions on how we can improve any aspect of the undergraduate experience, so feel free to visit or to email me with your ideas or concerns. In the meantime, I wish you a a successful and productive year!
P. G. Potvin, Undergraduate Program Director